Global Logistics — Ocean
Global Logistics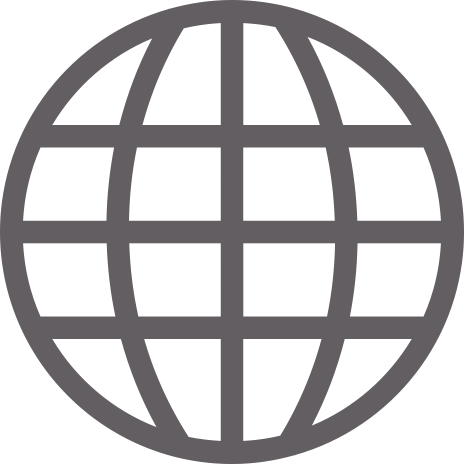 Trans American global logistics services are geared to seek out competitive advantages for clients at every link along the supply chain. Our single-source supply chain services are designed to minimize the burden of procurement, integration, performance and costs associated with global logistics. For clients seeking seamless 'source-to-door' solutions for international logistics we specialize in the following:
Ocean
Ocean transportation is a fundamental link in global supply chains. At Trans American we provide comprehensive and customized ocean services and support.
We have solid partnerships with trusted worldwide ocean carriers. Our agent network spans 152 offices globally and allows us to offer our clients with maximum flexibility, innovative solutions, local expertise and competitive rates.
As a Licensed Ocean Transportation Intermediary (OTI) with the FMC we have authority to operate as both an Ocean Freight Forwarder (OFF) and a Non-Vessel Operating Common Carrier (NVOCC), we offer clients a comprehensive and personalized suite of global import and export transportation services.
We have access to each vessel alliance — with varying transit times — thus giving our clients maximum flexibility. Whether a client uses only selected services or our full suite of capabilities, the experience will be seamless and the results will meet or exceed your expectations.
For more information on how Trans American can help discover your competitive edge, please contact us today.
Transload
We relentlessly seek out opportunities to deliver advantages for our clients. Introducing transload programs to your import ocean supply chain can help you gain a competitive edge. Below are just a few examples of transload programs in action.
Reduce ocean transportation costs by taking advantage of the maximum ocean container weight then transload to permitted areas for domestic legal weight shipping via over the road or intermodal rail to final destination.
Bypass terminal rail congestion and improve inventory availability by taking control of your product at the port and moving domestically over the road or intermodal rail to final destination.
Protect temperature sensitive freight from freezing by transloading from the ocean container to over the road truck or intermodal rail with a protective blanket.
For more information on how Trans American can help discover your competitive edge, please contact us today.
Image of a large cargo ship.
Global Logistics
We understand that in most cases ocean transportation isn't the end of the journey. In fact, we know that it is often where the rubber literally hits the road. This is why our ocean programs are designed to seamlessly link up with inland transportation requirements.
Positioned at the forefront of the global shipping industry, we offer a one-stop-shop for virtually every link in the global supply chain. With our automated information technology capabilities and integrated shipping logistics functions, we serve all major markets in the U.S. and Canada. Committed to the safe and on-time transportation of your cargo, our surface transportation capabilities include:
Experienced staff that understand and respond to your needs quickly and effectively
For more information on how Trans American can help discover your competitive edge, please contact us today.
Freight Forwarding Services
Freight Forwarding Services Import / Export Management
Trans American has experienced professionals to prepare and process all documentation and activity related to import and export services. We manage and provide visibility of each shipment from booking to proof of delivery including the electronic submission of the SED or ISF. We have an extensive network of foreign business partners to assist in the routing of freight and who will act in our client's best interests overseas.
Foreign to Foreign Shipments
We have the international resources and expertise needed to comply with complex import/export regulations around the globe. Clients that have shipments that do not touch North America receive the same Personalized Service.
Cargo Insurance
Carrier liability amounts are limited and will not cover the full financial exposure involved. Cargo Insurance protects against physical loss or damage during transit. Trans American provides comprehensive coverage and competitive rates.
FMC License Number: 020189NF
7200 Corporate Drive, Suite 301
Miami, Florida 33126

Read Terms & Conditions
What Makes Us Different?
We're different, because you're different. We appreciate that no two clients are the same. Each has individual requirements, priorities and ambitions. Our origins as an in-house broker has uniquely equipped us with the ability to approach things from a client perspective. We obsess about helping each client achieve their goals. We immerse ourselves in our clients' business to gain a deep understanding of their priorities. We then co-create tailored action plans and deploy the necessary resources.
Each client is supported by a dedicated Personal Account Manager (a licensed Customs Broker in cases where Customs clearance services are used) and Service Team who are committed to flawless execution while relentlessly seeking out improvement opportunities every step of the way. All that we do is geared toward empowering clients with real, customized competitive advantages. Our business is to empower your business.
Government Authorities and Professional Affiliations
We're serious about compliance. All Trans American services have the requisite government licenses, authority, surety bonds to provide Customs and Transportation services. Trans American maintains the highest levels of regulatory compliance, enforces strict security protocols and maintains overall absolute industry best practice.