Is Your Global Supply Chain
Keeping You Up At Night?
Identify the Broken Links in Your Supply Chain and Gain Power and Control.
The increased complexity of global supply chains has led to longer lead times, more in-transit and multi-channel inventory, and the need to control downstream and upstream logistics. The extra time product is in-transit is not only delaying your customer from being able to purchase from your stock but it is also allowing your competitors to gain an advantage. Global logistics requires getting the right product, in the right quantity and right quality, in the right place at the right time, for the right customer at the right cost.
In our whitepaper, read about four reasons why your supply chain, regardless of industry, is broken.
Four Reasons Why Your Supply Chain is Broken: Executive Summary
1

Expand Attention Placed On International Supply

Today's global supply chain requires more than basic track-and-trace functionality. It involves a control tower approach, a high degree of operational readiness, and synchronization of end-to-end visibility both domestically and internationally. A typical international shipment is more than two times as costly as a domestic one. Therefore, a 1% improvement in international supply chain efficiency yields a far greater return than domestic supply chain efficiency1.

2

Products Are Not Getting To Market On-Time

Regardless of whom has custody of physical inventory or where the information resides, you need to be able to view all shipments, inventory and capacity limitations in real-time and on-demand. You can't fix problems if you do not know they exist. What good would the ability to sense a problem be without the accompanying ability to respond? The newly visible information needs to be actionable.

3

Visibility Is Lacking Within Global Supply Chains

Inventory savings from supply chain visibility are abundant and can help with unpredictable lead times which adversely affect production and distribution plans. Visibility helps to reign in global transportation costs. Limit and possibly eliminate expediting fees altogether. Improve global supply chain predictability and responsiveness and cut global trade risks. Sixty-four percent of supply chain executives consider big data analytics a disruptive and important technology, setting the foundation for long-term change management in their organization2. Automated companies have converted 'once manual' processes to cloud-based solutions for visibility which builds a culture that embeds organizational intelligence into their corporate DNA.

4

Outsource Supply Chain

The logistics costs associated with operating an international supply chain can be 6% to 11% of revenue, which is roughly three to five times more than a domestic supply network3. A larger focus spent on international transportation can provide a significant ROI.
1Aberdeen Group. 2SCM World's Chief Supply Officer Report. 3Stephanie Miles, Sr. VP Amber Road.
Our Services
U.S.
Canada
Mexico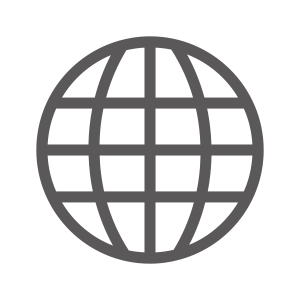 Surface
Ocean
Air
TRANSparency™
Supply Chain Solutions